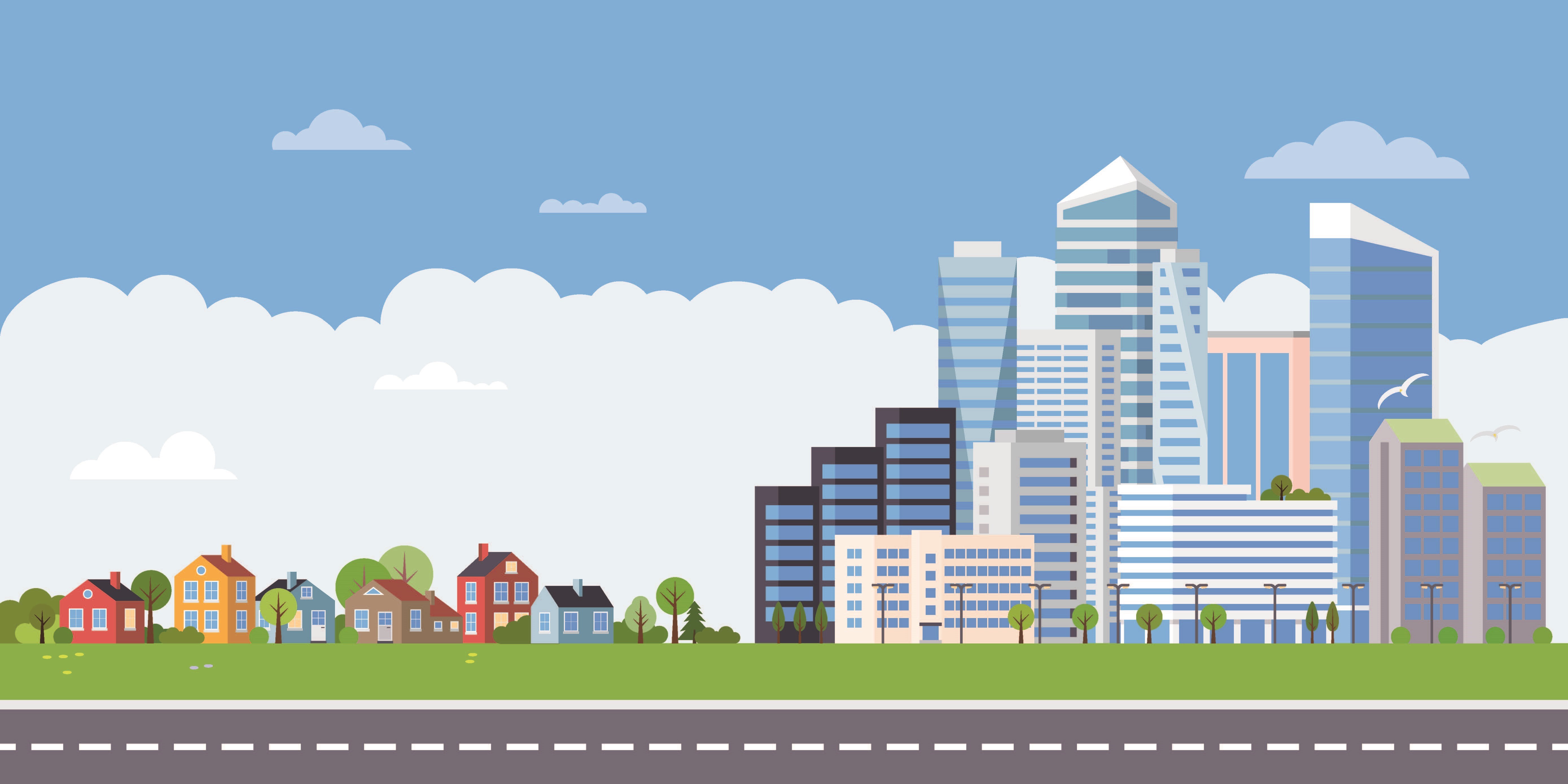 From Boston to the burbs: Why timing in real estate investing matters just as much as location
December 09, 2021
by Christopher Fiumara and Daniel J. Najarian, Crowd Lending Inc.
During the height of the pandemic some experts suggested that major cities like Boston were dead (or dying) and at risk of never coming back. With this information, less experienced real estate investors began to bet it all on fix-and-flips in the suburbs. While there's usually no harm in buying properties in attractive suburbs, some investors may have found they were less flexible to adapt when trends reversed back to city real estate.
The exodus from Boston to the suburbs was widely reported at the height of the pandemic. Home buyers were drawn to more open spaces, but the attractions and convenience of city living cannot be underestimated. When the lockdown ended and universities resumed in-person instruction, demand for city rentals boomed and landlords got more competitive.
The Boston region is home to 60 colleges and universities, including world-leaders like Harvard and MIT. Boston made up the top 10 markets in the U.S. and Canada for technology talent in 2021, according to
CBRE
. In addition, Boston consistently ranks towards the top of lists for most venture capital invested per capita in the U.S., making it an attractive home to founders,
Startup Genome
reports.
Although
rental data
indicates nearly pre-COVID levels, this should be acted upon with a measured approach. There are also indications that some greater Boston markets are still hurting, and demand varies by neighborhood. It's something we track closely here at Boston-based Crowd Lending.
Here are two things we've learned from our combined 40 years' experience in real estate investing:
1. Achieving steady progress in your investment portfolio comes with experience and time. Experience involves a deep understanding of the real estate market, while time equals patience for the ebb and flow of market conditions.
2. Data sets are important, but data alone can't replace human experience or human input on sound investment structures. You must know your market and have a firm grasp of its cyclic history. If you don't, it's perhaps better to rely on real estate experts who do.

"Case in point" on human expertise in real estate investing
Unfortunately, Zillow Group Inc. is learning
a costly lesson
about the limitations of housing market data in the absence of human experience. Zillow's model to buy and sell homes rapidly, known as "iBuying," didn't work as planned, and the company is now shuttering its home-flipping business entirely, cutting 25% of its workforce.
Zillow's
key pitfalls
were bad timing on purchases and their inability to pivot. The company ramped up home purchasing as the national housing market showed signs of slowing down. Zillow's CEO attributed the failure to difficulty in anticipating home price changes, as the company's historical data and simulations couldn't accurately forecast the prices of homes up to six months in advance. A labor and supplies shortage compounded the problem by hampering Zillow's ability to renovate and sell homes in its inventory.
Aside from the perfect storm of supply chain issues, iBuying lacked a fundamental human touch. It would have required more in-depth, tailored knowledge — more than a data spreadsheet — to accurately plan ahead. iBuying was designed for scale, but in the end it was scale that killed the model, as Zillow couldn't offload these properties and pivot their investment strategy.
The old real estate adage "location, location, location" holds true, but don't forget its cousin, "timing, timing, timing."

Leaning into deep real estate investment experience
At Crowd Lending, it's not just our decades of real estate investing experience or our innate knowledge of the Greater Boston area and Northeast region that sets us apart. It's also our understanding of risk and our desire to mitigate it. It's why we set up the Crowd Lending investment platforms,
Crowd Lending Fund One LLC
and
Crowd Lending Retirement Fund LLC
, as vertically integrated lending platforms. Our investment funds target short-duration real estate loans secured by first lien mortgages and supported by conservative loan-to-value ratios. Investments are diversified across our entire real estate loan portfolio, providing a cushion if there is a singular default.
Moreover, Crowd Lending is a small, privately held company, meaning we're nimble to react to changing market conditions. We aren't reliant on board votes to change our prospectus. We're not confined geographically or by the type of property in our prospectus, essentially giving investors an inside track to our expertise and our ability to take quick action for stable returns.
With
Crowd Lending
, newcomers to the real estate investment market don't have to worry about going it alone or making the wrong call on timing. We're in this together with sound investments and a smart, transparent platform.
To learn more about how
Crowd Lending
can diversify your investment portfolio with assets in the real estate sector, visit us at
www.crowdlending.com
or contact us today at 800-975-1260.
Founded by real estate industry veterans with a combined 40 years of experience,
Crowd Lending, Inc.
provides investors with a safe and secure investment opportunity, and builders or developers with the capital they need to succeed.
See more of this and other articles from our Boston Realty Investor Insights in the Boston Business Journal.