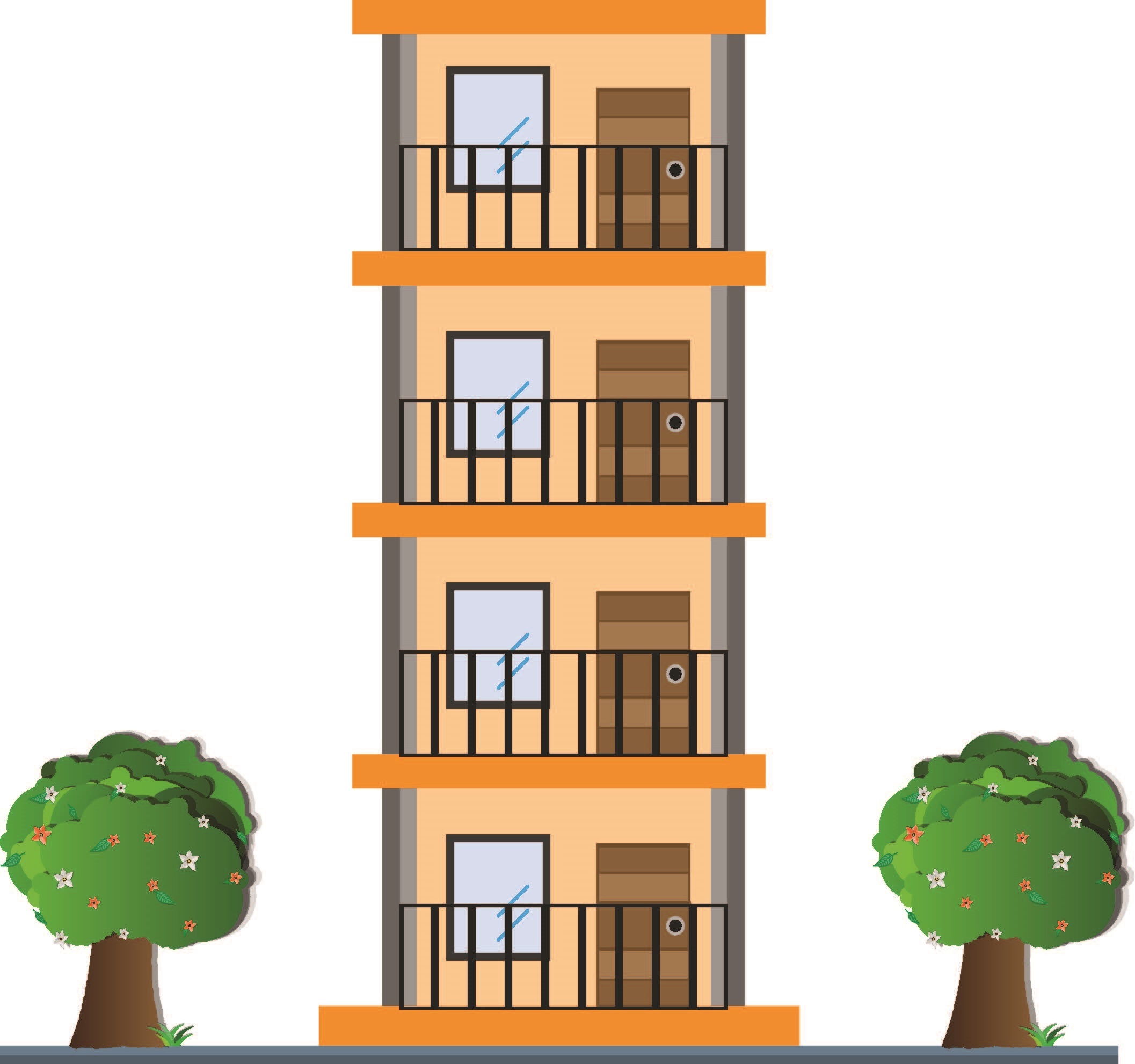 Investing in multifamily homes is a smart strategy for diversification
December 09, 2021
by Christopher Fiumara and Daniel J. Najarian, Crowd Lending Inc.
With the right diversification strategy, you can achieve what Albert Einstein lauded as mankind's greatest invention: compound interest. Real estate investments not only help protect your portfolio from stock market volatility but produces passive income. Investing in real estate and especially multifamily homes is a sound investment decision that improves your bottom line.
While you want to be strategic about diversifying your portfolio you should also exercise caution when
investing in real estate
. A smart approach is a real estate investment offering or investment platform that spares you the legwork, headaches and expenses associated with buying and owning these properties. It's why many accredited investors,
especially retirees
, chose an alternative investment like
Crowd Lending Fund One, LLC
("fund"). The fund's design removes barriers and opens doors to institutional-grade real estate investments for individuals, and provides investors with a short-duration, high-yield alternative to traditional fixed income investments. The fund's mission is to link accredited investors with real estate developers by providing a secure lending platform with properly vetted real estate opportunities.
Property developers are actively seeking capital for multifamily home fix-and-flips. Let's explore in more detail what's driving this area of real estate and why now is a good time for accredited investors to get involved.
Why now is the time to invest in multifamily homes
Multifamily homes include duplexes, houses converted into multiple units or apartment complexes. While managing multifamily homes gives you the opportunity to drastically increase your monthly income through renting multiple units, they typically come with more expenses, time and overhead. If you're searching for a more manageable way to gain multiple income streams, investing in the purchase of multifamily homes might be a better move for you.
Current housing market trends indicate why investing, not buying, is a smart strategy for passive income:
●
Low-interest rates coupled with high demand
— Currently, the housing market is being driven by historically low interest rates and high demand for single-family homes. The average home price was $377,000 at the end of September, according to
data from Redfin
. That's an increase of 14% from September 2020 and 30% from September 2019. Demand is high and supply is low.
●
A hot renter's market
— Given the market for single-family homes, rental costs are rising. In the last two years, average national rent across all sizes of homes and apartments rose 13.1%, according to data from Redfin and RentPath. Millennials, who have eclipsed baby boomers as America's largest generation, will comprise the majority of renters and buyers in upcoming years. Experts are advising first-time homeowners to postpone and wait for the market to cool, making this a great time for investors to get in on multifamily property investing in the short term.
Investing in real estate always carries a certain amount of risk, but Crowd Lending looks to mitigate risk through our strong underwriting practice and deep knowledge of the regional real estate market. Crowd Lending's primary market is in the Northeast seacoast, with a focus on the Greater Boston area. We have 40 years' combined experience in a region that millions of people call home, and we expect demand for quality real estate, particularly rental properties, to intensify.
Investments through our fund are diversified across our entire real estate loan portfolio and are secured by the asset and the monetization of the borrower's equity, providing our investors additional protections in the event of a default. For even more stability the fund's structure creates three streams of income including loan origination fees, servicing fees and borrower's loan interest payments. Where investors typically do not reap the benefits of these income streams, Crowd Lending investors capitalize on the fund's performance, as well as the vertically integrated business structure.
The bottom line on investing in multifamily homes
Investing in lucrative real estate opportunities, such as multifamily homes, doesn't have to be complicated. Crowd Lending's model saves you the stress of going it alone, allowing investors to see photos and track the progress of properties they've invested in, and making the experience community-oriented and transparent.
To learn more about how Crowd Lending works, visit
www.crowdlending.com
or call us at 800-975-1260.
Founded by real estate industry veterans with a combined 40 years of experience,
Crowd Lending, Inc.
provides investors with a safe and secure investment opportunity, and builders or developers with the capital they need to succeed.
Christopher Fiumara, CFM, CPLA, is the founder of Crowd Lending, Inc. and Daniel J. Najarian, JD, CFM, is the co-founder and chief executive officer.
See more of this and other articles from our Boston Realty Investor Insights in the Boston Business Journal.